Near-Field Communication (NFC)
Near-Field Communication (NFC)
Experience the magic of touchless connectivity with NFC technology
Manage Everything in One Place
With the power of NFC technology, you can effortlessly manage all your tasks and responsibilities from a centralized location. By simply tapping or scanning the designated tag with your smartphone or another compatible device, you can access and update information related to your assets, equipment, inventory, or any other item that requires tracking.
This streamlined approach eliminates the need for manual data entry and reduces the risk of errors or oversights. You can enjoy greater visibility and control over your operations while saving time and increasing efficiency.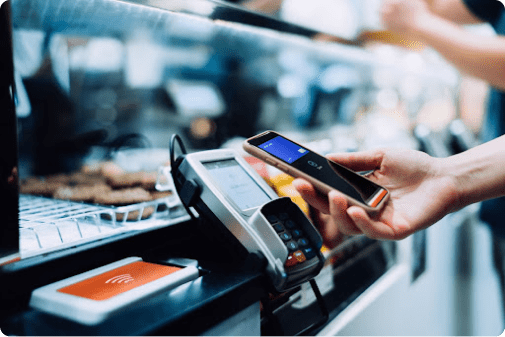 Perfect Solution for Businesses of All Sizes
NFC technology is perfect for businesses of all sizes looking to improve employee engagement and satisfaction, as well as boost productivity and streamline operations.
Providing direct communication between employees and management empowers businesses to identify and address issues before they escalate, enabling employees to feel heard and valued.
Allows employees to communicate with management over internet-linked products, assets, or places, creating a seamless and efficient way to manage your workforce and streamline your operations.

Attach
Attach the tracking tag to your asset for real-time location and activity monitoring.

Tap
Tap the assets, inventory, or paper with your phone and get updates with new information.

Track
Keep track of your valuable assets, inventory, or paper contracts using jobtap.ai.

Verify
Your asset's security and safety by monitoring its location and status in real-time.

Manage
Take control of your assets and make data-driven decisions by efficiently managing or getting updates.

Analyze
Gain a competitive edge using jobtap.ai to analyze and optimize your asset/inventory usage, safety, and location.
Benefits of NFC Technology
04.
Contactless communication
05.
Enhance Customer Experience
08.
Enhanced Business Intelligence
09.
Reduce manual Data Entry
Why Choose Adrem Technologies for NFC ?
By implementing & utilizing cutting-edge technologies, we consistently improve our services to meet your expectations in the digitized world.


Experienced team
Our team of experts has years of experience in the NFC industry and is dedicated to delivering the best possible solutions for your business.


Customized solutions
We understand that every business has unique needs and objectives, and we work with you to develop a personalized NFC strategy that meets your specific requirements.

Advanced technology
Our NFC technology is state-of-the-art, offering fast, reliable, and secure services you can trust.

Security and compliance
We take security seriously and ensure that our NFC services comply with industry standards and regulations.

Support and assistance
Our team of experts is available 24/7 to support and assist whenever needed, ensuring your NFC services run smoothly and efficiently.
We've got what you're looking for.
Your assets, inventory, and contracts are as exceptional as your business. We give you the freedom to select the asset, inventory, and paper contract tracking solution that best matches your requirements.

Inventory/Stock

Construction assets and inventory

Real estate assets

Bank loaned assets

Travel Industry

Leased assets

Fire Safety & equipment

E-commerce inventory

Healthcare medical equipment and medicine

Paper contracts
A Question? a project? tell us all about it.
We're here to listen and help you innovate. Leave us a message, and we'll get back to you as soon as possible.