ERP ECO
ERP ECO
Our Cloud-based ERP tracks and analyzes all business departments from one platform to streamline business flow.
Cloud ERP Software for Small-Medium Sized Businesses
ERP ECO is the world's fastest-growing Cloud ERP system. Our cloud-based ERP is becoming a top choice among small to medium-sized businesses. We are designed to help streamline your operations and reduce costs, allowing you to focus on your business rather than technology.
We offer customized ERP solutions tailored to your business's specific needs, giving you the power to run your operations efficiently. Our cloud-based ERP solution allows you to access your data from anywhere and anytime, providing ease of use, security, and scalability.
With our ERP solutions, you can manage all aspects of your business, including finance, inventory, and payroll management. We're committed to working with you every step of the way, ensuring every client has access to the best platform available.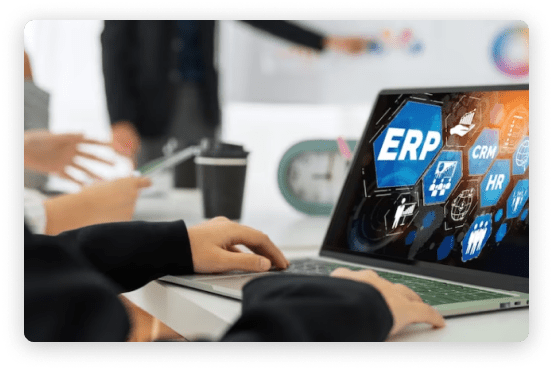 Customization
Our ERP solutions are customized to meet the specific needs of your business, ensuring that you have the tools you need to run your operations efficiently.


Streamlined operations
This helps you streamline your business operations, saving time and money.


Easy-to-use
Designed to be user-friendly, making it easy for you and your employees to use.


Security
We take security seriously and have implemented robust security measures to protect your data.


Scalability
Our ERP solution is designed to be flexible and customizable, so you can tailor it to meet your specific needs, no matter how complex or unique they may be.


Management of multiple business functions
Allows you to manage multiple functions of your business, including accounts, sales, payroll, etc.


Fast & Responsive
Our cloud-based ERP solution is designed to be fast and responsive, allowing you to access your data quickly and efficiently.

Cost-Effective
ERP ECO is cost-effective, making it accessible to small and medium-sized businesses.


No Maintenance
It can be used on any browser-enabled device without installation or other hardware.
Kickstart Your Business With Our Tech Experts
Want to know more about ERP ECO?


Sale


Purchase


Inventory


HR


Payroll


Attendance


CRM


POS


Projects


Accounting
1.
It is scalable and affordable because you may add or delete modules and the number of users.
2.
It will boost productivity and growth because it is user-friendly and has role-based access.
3.
Create new modules or modify the ones already there to suit your needs.
4.
Everything is under one roof, and each department works well with the others. This helps to cut down on double data entry.
5.
Automatically updated by the provider, businesses don't have to worry about managing updates and upgrading themselves.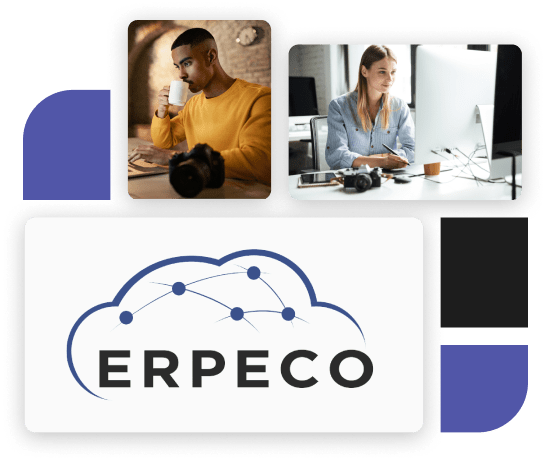 Retail


Trading & Distibution


Transport


Service